22nd Hobie 16 World Championship – Captiva Island, November 1st – 16th, 2019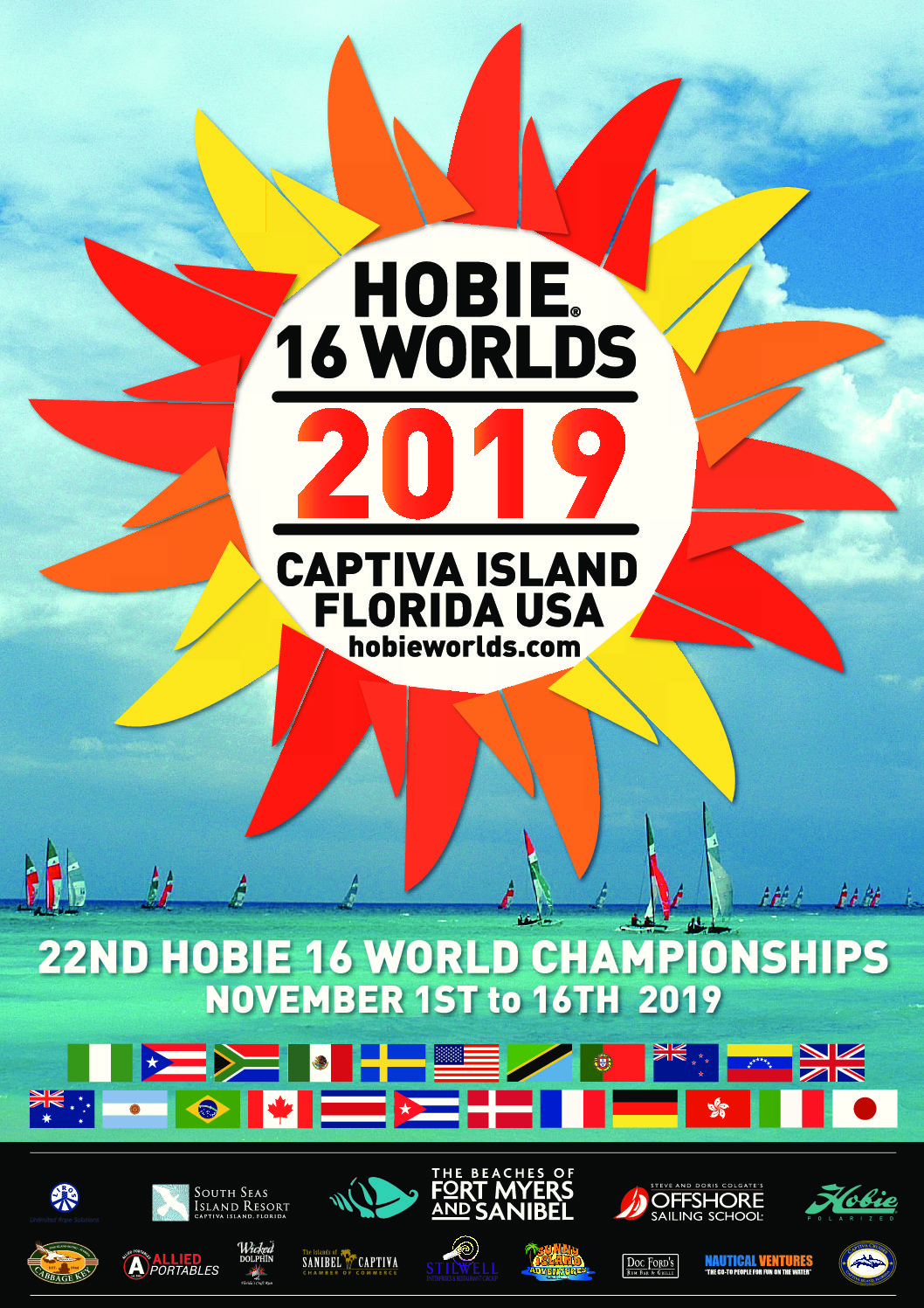 The Hobie 16 World Championship at Captiva Island, Florida from November 1st to the 16th, 2019.
The International Hobie® Class Association (IHCA), is excited to announce that the 22nd Hobie 16 World Championship will be taking place this November 1st to the 16th in Captiva Island, Florida. Sailors from around the world will be competing in three world championship disciplines; Women's, Youth, and Open, and three additional disciplines; Masters Cup, Grand Masters Cup, and Great Grand Masters Cup.
The Hobie 16 World Championships is the only sailboat class in the world that supplies brand-new identical boats for all of it's participants. Hobie Cat Company will provide the boats that will be used exclusively on the race course located just off Sunset Beach, at the north end of Captiva Island. This ensures that the world champions are the best sailors, not just the sailors with the best equipment.
"The water, white sandy beaches, weather, people and location offer some of the best sailing conditions I have seen. As a company, we are proud to be a major part of these world championships." said Doug Skidmore, CEO of Hobie Cat Company.
For all information regarding the 22nd Hobie 16 World Championships, visit www.hobieworlds.com.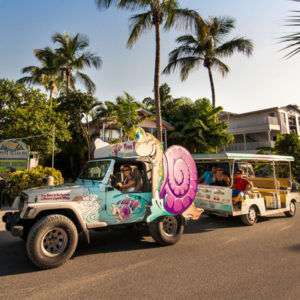 Hop on the S CAR GO… and Go. Stay at the Captiva Island Inn and enjoy FREE Transportation Around Captiva During the Hobie 16 World Championship on Captiva Island

Jump on our S CAR GO for free rides around the island and back to the Captiva Island Inn. It's super fun to trolley about from the races and back to the quaint restaurants and shopping area near the Captiva Island Inn.