The Captiva Master Cleanse
A Complete Mind-Body Rehabilitation on the serene Captiva Island
January 11-16, 2019
8 Person Limit. Early Bird Special: $1749.
CALL 800-454-9898 to Book Now.
Beginning on Friday January 11th, 2019 at 4pm and running thru Wednesday, January 16th at 12PM, this program provides a wonderful opportunity to enjoy a few days in a beautiful tropical setting at the magnificently appointed Captiva Island Inn, tending to your health and dietary needs in a well coordinated schedule of health consultations, classes and treatments, all provided by a team of talented healthcare professionals. This program is limited to only eight participants in order to maximize the personal attention that each individual receives. While fasting is encouraged during this retreat, gourmet light vegetarian meals are provided. Meal size is light the first two days, very light the next two, light again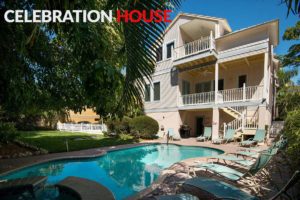 the second to last day and then a wonderful lunch on the last day. Most participants choose to either fast on the Master Cleanse Drink or enjoy a light fare of 500-800 calories/day but the food intake is an entirely individual choice. Each participant will receive initial consultations with both Indu and Dr. Brian, either by phone or video chat, held within the two weeks leading up to the program. A consultation on the last day will focus how to practice the newly learned skills back at home. Group experiences include IAM™ Yoga (on the beach weather permitting), IAM™ Yoga Nidra, and IAM™ Yoga Therapy and Integral Breath Therapy™. Lectures will be given on the health benefits of fasting, on healing through the chakra system, and on the three A's of conscious interaction with the present moment (how to be here now.) On days 2 thru 4, participants will receive multiple health treatments each day including therapeutic massages, acupuncture treatments, IAM™ Yoga Therapy, Integral Breath Therapy™, and full body steam sessions. Those with specific dietary needs or restrictions or any health concerns should contact Dr. Brian prior to registration. Participants must be of moderate health or better. This program may not be suitable for someone with certain acute or chronic illnesses. If you are currently under the care of a physician please request their approval prior to registration.
REGISTRATION INFORMATION
The program will be held in Celebration House at the Captiva Island Inn and the cost includes accommodations, meals, classes and lectures and multiple daily health services. Additional massages may be booked during program off hours for an additional fee. A deposit of $500 will be required at time of registration, refundable up to two weeks before program. Payment in full required by 12/28/18.
Deluxe Accommodations $2049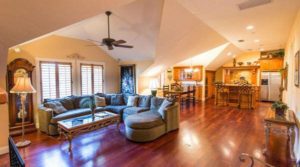 Celebration House- Hanna, Bryanna or Samantha Suites
Standard Accomodations $1899
Lantana Suite, Iris Villa (Double Occupancy), Gardenia Suite (Double Occupancy)
Early Bird Registration Save $150! Call to Book. 
Register by Friday 12/7/18 – Use Coupon Code CHCEB