SUNSHINE SEAFOOD CAFE & WINE BAR –
CAPTIVA ISLAND RESTAURANT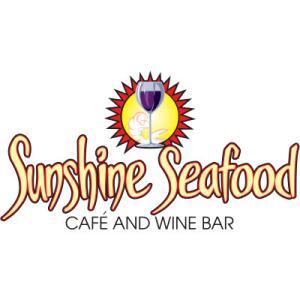 Come and find out why Sunshine Seafood Cafe Wine Bar of Captiva was voted 1st Place in Gulfshore Life Magazine as the "Best Kept Secret." It is a casual and lovely cafe specializing in fine dining with a very respectable wine list. Offering your choice of dining inside or outside and children are welcome, too!
Got a hankering for seafood appetizers? Sunshine Seafood Cafe has a nice assortment of seafood items. Try the pan sauteed Jumbo Lump Crab Cakes served with a Remoulade Sauce and fresh vine ripe tomato salsa. Or enjoy delicious, wood-grilled Jumbo Shrimp with a spicy orange blossom honey barbeque sauce, served with mixed greens, mandarin orange salad tossed with a citrus vinaigrette.
Looking for lighter fare? Sunshine Seafood Cafe offers an assortment of salads including their outstanding Pecan Crusted Goat Cheese Salad, Fresh Spinach Salad, Sunshine House Salad,  and Sunshine Caesar Salad. Add chicken, shrimp, scallops or salmon for a little heartier meal.
Seafood entrees include World Famous Sunshine Paella, Fresh Florida Red Snapper Picatta,  Yellowfin Tuna Au Poivre, and Shrimp and Scallop Scampi to name a few.
Prefer some turf instead of surf? Try the Wood Grilled Filet Mignon, Pan Fried Chicken Breast, wood-grilled Rack of Lamb, or a wood-grilled Pork Chop. All are excellent choices!
Call 239.472.6200 to make a reservation today.
HOURS
May 31- December 15
Open 7 days a week for dinner.
5:00pm – 10:00pm
---
December 16- May 30
Open 7 days a week for lunch and dinner.
11:30am – 10:00pm
Reservations suggested.
11508 Andy Rosse Lane
Captiva Island, FL
239.472.6200