Captiva Island Weddings
Captiva Island Weddings are spectacular! Your wedding deserves a special destination with an incredibly beautiful and romantic ambiance, and Captiva Island is just the place. Captiva Island is a gorgeous island that will surely captivate your heart and provide wonderful memories of your wedding day that you, your family, and guests will remember fondly forever. Captiva Island weddings can be as formal as you'd like, or as laid-back as you'd like; either way your Captiva Island wedding will be a touchingly-tender ceremony for two on the beach at sunset.
The best news is that planning to say, "I do" on Captiva Island can be easily arranged. One call to a wedding planner and every detail can be arranged, from your gorgeous bouquet of flowers to stunning photography, delicious food, jamming music, accommodations, transportation and even salon appointments for the bride and the wedding party. All the special touches that make your wedding day perfect and remembered forever.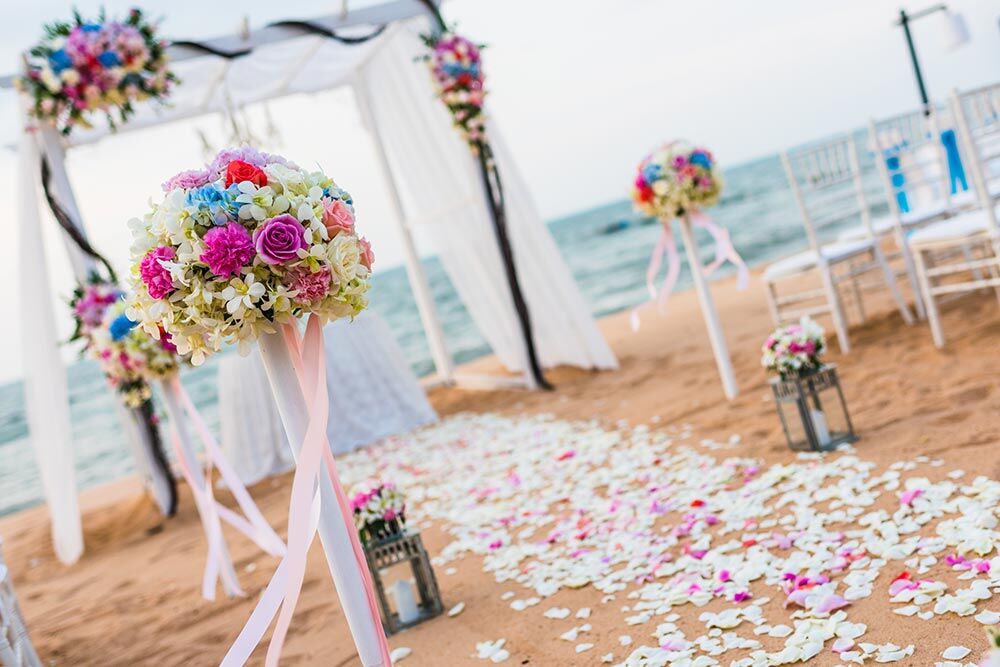 Captiva Island weddings are often synonymous with destination weddings but don't worry, at The Captiva Island Inn we have accommodations for you, your family and friends. With seventeen different accommodations to choose from, see why Southern Living Magazine rated Captiva Island Inn as one of their top beach picks for places to stay! The Celebration House offers a large area for guests to mingle, but also have their own space if desired. The house features four bedrooms and a top floor penthouse suite for the bride and groom. Along with a pool, the Celebration House also includes an for easy access to all floors, multiple decks on the front, and a gas fireplace offering a great place for family to gather and hang out. The Captiva Island Inn also offers 1 and 2-bedroom suites and cottages. Whether it is the Birds of Paradise one room cottage, or the Lantana Suite, each of our places are the perfect getaway that will keep you and your guests cozy during your stay. All of our accommodations at Captiva Island Inn include a complimentary breakfast at the award-winning Keylime Bistro or RC Otter's.
Captiva Island isn't just perfect for weddings; it's also the perfect place to renew your vows and re-pledge your devotion to the one you love. Celebrating an anniversary on Captiva Island is a magical experience, too, as Captiva Island offers many romantic restaurants.