Captiva Island Inn is pleased to recommend

Captiva Island Massage & Wellness Spa Services

(Located across from the Inn at 11513 Andy Rossi Ln on the 3rd floor)
Make your stay even more relaxing with a wonderful massage or skin care treatment from one of our wonderfully talented therapists.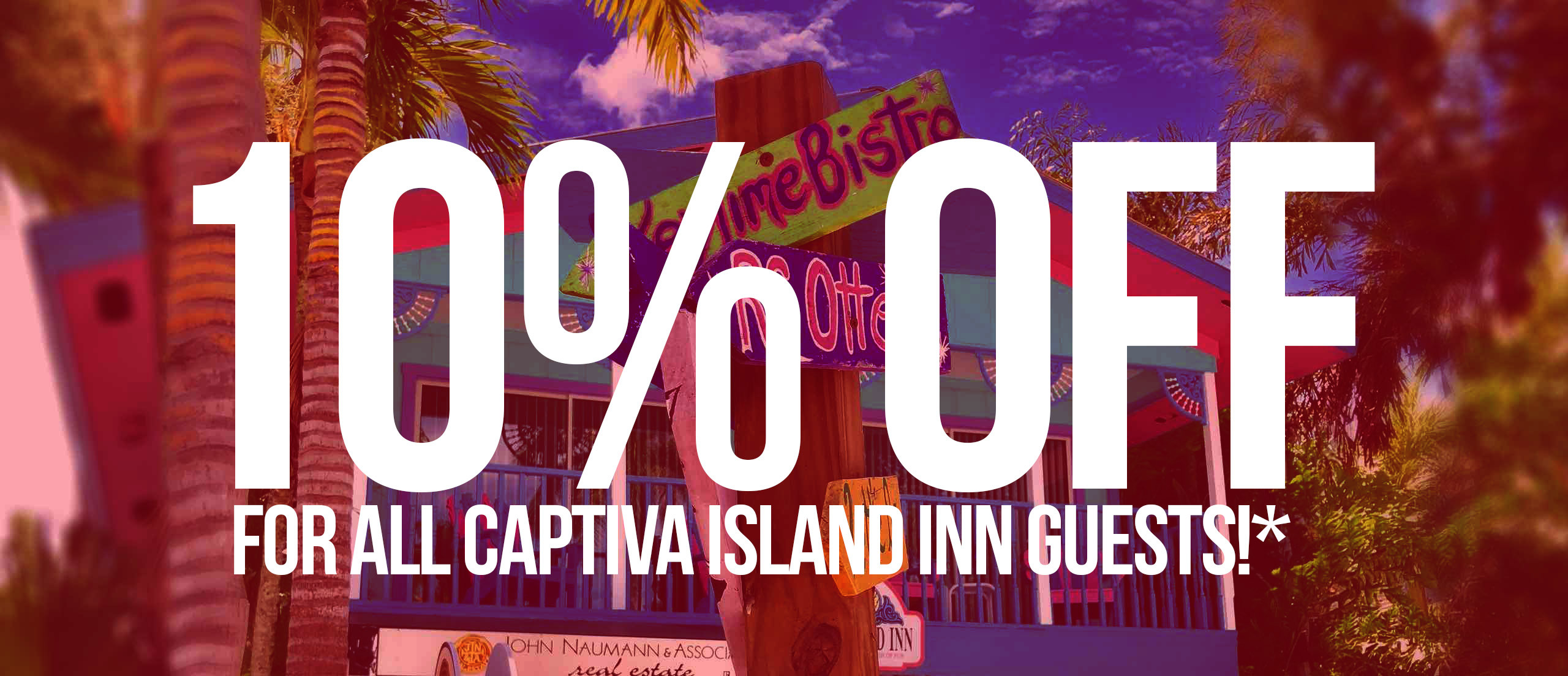 Need to Unwind? Rough Flight? Heavy Luggage? Sleep Wrong?
We're here to help.
Massage Therapy & Bodywork
Therapeutic Massage
Our most popular service. A specialized treatment intended to bring balance and ease to areas of spasm, pain, stiffness, or other complaint. Therapeutic oils, balms, and hot and cold therapy are often used. Our unique Integrated Approach combines an array of manual therapies, including Medical Massage, Neuromuscular Therapy, Myofascial Release, Trigger Point Release, Shiatsu, Lymphatic Drainage and more.
Increase the benefits of your treatment by upgrading to one of our premium massage oils:
Almond  •   Ayurvedic   •   Sesame •  Coconut  •   Arnica  •  Sandalwood  •  Lavender
(Ask your therapist for current pricing and availability.)
Relaxation Massage (Swedish)
A flowing, nurturing experience that lulls mind and body into a deep sense of peace. Traditional Swedish massage techniques, passive stretching, range of motion exercises, healing lotions and oils, and wonderfully soothing music all help you to let go of the ordinary and reconnect to the extraordinary. Usually a full body massage, the high stress areas of the head, neck, shoulders, and lower back are gently soothed and calmed with long, smooth strokes.