Captiva Island Inn is pleased to recommend

Captiva Island Massage & Wellness Spa Services

(Located across from the Inn at 11513 Andy Rossi Ln on the 3rd floor)
Make your stay even more relaxing with a wonderful massage or skin care treatment from one of our wonderfully talented therapists.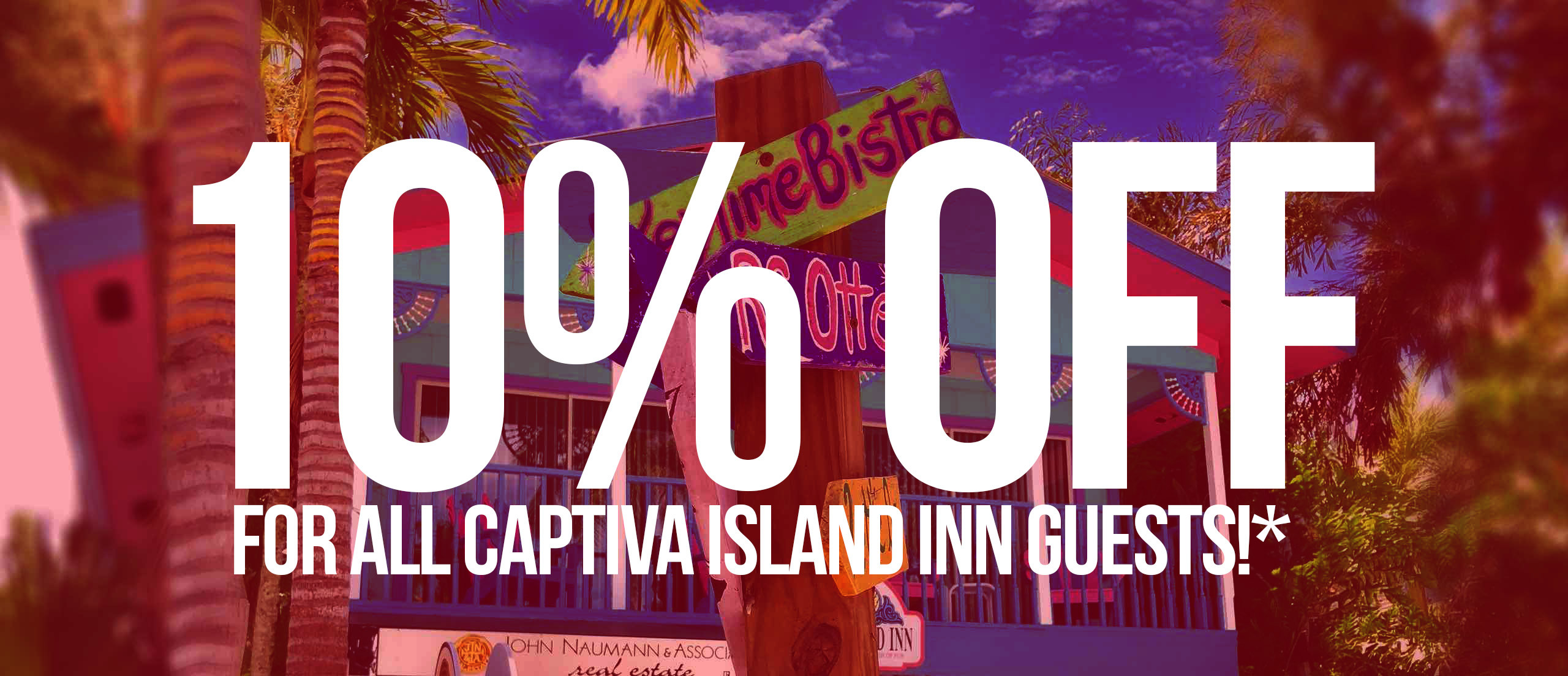 Need to Unwind? Rough Flight? Heavy Luggage? Sleep Wrong?
We're here to help.
Massage Therapy & Bodywork
Therapeutic Massage
Our most popular service. A specialized treatment intended to bring balance and ease to areas of spasm, pain, stiffness, or other complaint. Therapeutic oils, balms, and hot and cold therapy are often used. Our unique Integrated Approach combines an array of manual therapies, including Medical Massage, Neuromuscular Therapy, Myofascial Release, Trigger Point Release, Shiatsu, Lymphatic Drainage and more.
Increase the benefits of your treatment by upgrading to one of our premium massage oils:
Almond  •   Ayurvedic   •   Sesame •  Coconut  •   Arnica  •  Sandalwood  •  Lavender
(Ask your therapist for current pricing and availability.)
Relaxation Massage (Swedish)
A flowing, nurturing experience that lulls mind and body into a deep sense of peace. Traditional Swedish massage techniques, passive stretching, range of motion exercises, healing lotions and oils, and wonderfully soothing music all help you to let go of the ordinary and reconnect to the extraordinary. Usually a full body massage, the high stress areas of the head, neck, shoulders, and lower back are gently soothed and calmed with long, smooth strokes.
Deep Tissue Massage
Deep tissue massage is most appropriate for neck, back and shoulder pain, and addresses dysfunctions and imbalances in the deeper layers of muscle and soft tissue, including the deep fascia, which wraps around muscles and organs in sheets and often becomes tight, congested, and sticky, causing restriction movement and pain. Your therapist can adjust the degree of pressure in order to best suit your comfort level.
Reflexology
Reflexology is the practice of applying pressure to the feet utilizing specific thumb, finger and hand techniques. The therapy is based on a system of zones and reflex areas that relate to different areas of the body. When the practitioner targets specific points, you can experience a physical change in the corresponding part of the body. Reflexology promotes relaxation, improves circulation, reduces pain, soothes tired feet, and encourages overall wellbeing.
60 Min Aromatherapy Massage
A luxurious Swedish massage including premium essential oils used in specific combinations to promote physical, mental and emotional healing. Essential oils such as lavender, lemon, geranium, tea tree, cedar, lemongrass, and orange have powerful anti-stress, anti-bacterial, anti-viral, and anti-fungal properties.
Aromatherapy may also be added to other services for $15.
Cann-assage™
A physician approved application of organic hemp oil infused with medical grade, full spectrum CBD extract during your massage (Relaxation, Therapeutic or Deep Tissue) in order to enhance the physical, mental and emotional benefits of the treatment.  The various alkaloid compounds found in the cannabis plant (including CBD, CBDa and many other cannabinoids) provide relief for a multitude of ailments, most successfully for stress and anxiety, body pain, and insomnia. Treatment doses vary from 50mg – 250mg, depending on severity of condition and body composition.
Aromatherapy may also be added to other services for $15.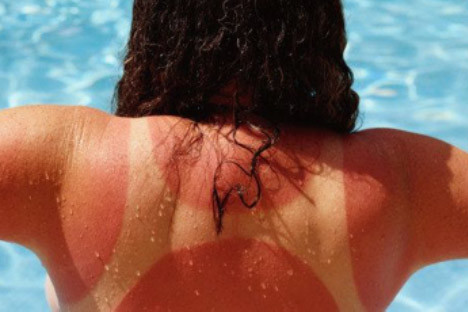 Skincare
Designed by Dr. Brian to treat the immediate affects of overexposure to the sun (sunburn), this treatment uses cool compresses and copious amounts of aloe vera gel infused with  Dr. Brian's blend of healing essential oils.  You will be more comfortable after the treatment and will have a lower risk of serious tissue damage that could lead to skin cancer.
Sun 911! – Save Your Skin!

Yoga
Dr. Brian has been a certified yoga & meditation teacher since 1994 and offers both public and private group classes and individual instruction. Please call us 239-395-1100 for the latest class schedule and private session pricing & availability.

Retreats
Dr. Healy periodically leads Wellness Retreats that include yoga, meditation, massage, acupuncture, steam treatments and organic vegetarian meals. Please call us 239-395-1100 for the latest schedule, pricing & availability.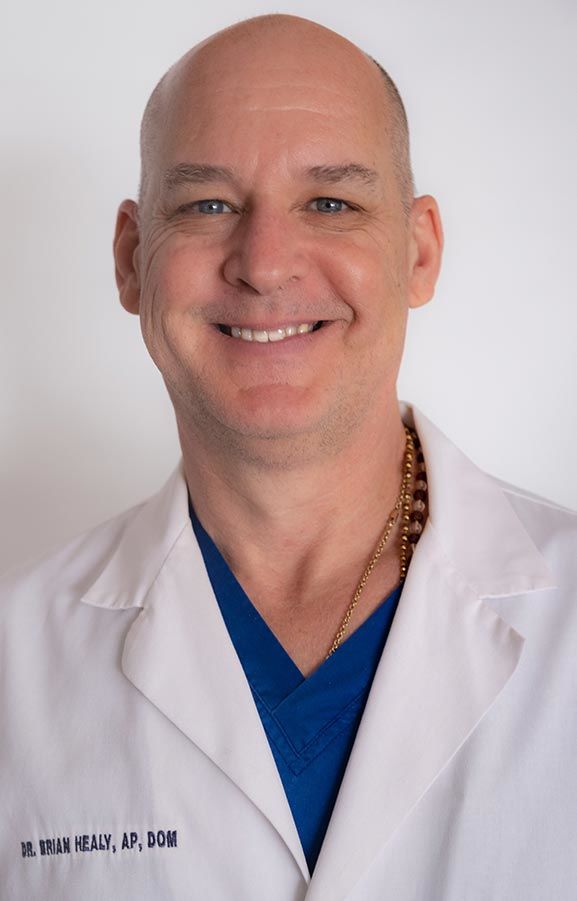 Dr. Brian Healy, AP, DOM, LMT and his team of fully licensed, well trained and highly skilled professionals have been providing the highest quality holistic healthcare treatments, classes and services to the residents and visitors of Sanibel & Captiva Islands since 1993.  Dr. Brian has over 30 years experience in the field of natural medicine. Captiva Massage & Wellness is the only physician owned, holistic healthcare practice on the islands.
* Applies to  all services of  1 hr. or more. Available to all registered Inn guests and their families during their dates of stay. Not applicable to in room services, retail,  package or subscription purchases. Additional discounts may apply for advance booking.